Reset Button
November 2nd in nerd history: Prove to me you love Miami Vice
Happy National Deviled Egg Day! Why does this holiday exist? Stop asking questions and just eat.
This is The Reset Button from Classic Nerd, resetting your day.
November 2 in Nerd History
Here are five things that happened on November 2nd at the intersection of nerd and pop culture.
I.
Birthdays of honor: Marie Antoinette (1755), David Schwimmer (1966), Burt Lancaster (1913), Daniel Boone (1734), Michael Buffer (1944), K.D. Lang (1961), Keith Emerson (1944).
II.
Look, I really enjoy TV theme songs. I'll listen to them just like regular music. But I'm not sure I've liked any TV soundtrack as much as America apparently liked the Miami Vice soundtrack album, which hit number one on the Billboard charts today in 1985.
Not only that, it ruled the album chart for 11 weeks straight. That was in large part due to "Miami Vice Theme", which was released as a single and topped the Billboard Hot 100 of its own accord — and was the only instrumental song to do so for a span of some 28 years.
It also helped that Glenn Frey's "You Belong to the City" was featured on the album, as was "In the Air Tonight" by Phil Collins.
III.
Today in 1947, the Spruce Goose took its one and only flight.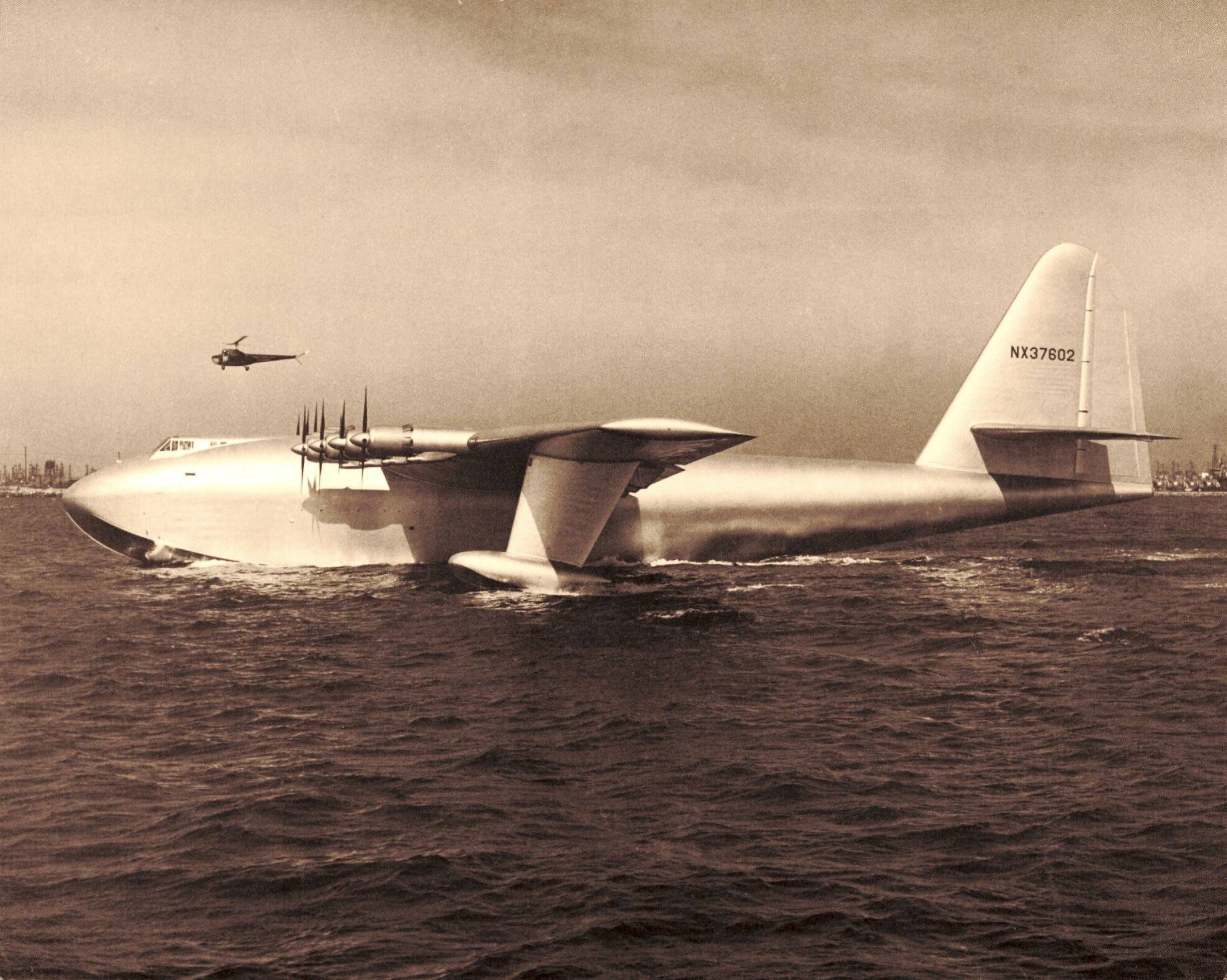 Howard Hughes was very rich and successful at basically anything he touched. But he really, really loved flying. He loved aviation so much that he came up with a fake name ("Charles Howard") and was hired on at American Airlines as a baggage handler, where he stayed and was eventually promoted to pilot — until someone finally figured out who he really was.
The Hughes H-4 Hercules was originally intended to become a transatlantic transport for World War II but wasn't completed in time. So instead, it became a novelty of aviation as the biggest fixed-wing airplane and biggest airboat ever built — and due to war regulations, it was made entirely of wood (Duramold process, to be exact).
Financed in part by government funds, Hughes was under immense pressure to prove the gigantic craft could actually take flight, even if it would never be used for the war. Given the chance to finally run some tests, Hughes took it on November 2, 1947.
With a handful of reporters and crew aboard, Hughes piloted several taxi runs before finally achieving liftoff for about 26 seconds over the course of roughly a mile. Feeling vindicated, the plane, which was given the nickname "Spruce Goose" by dubious observers, would never fly again — but was maintained by a full crew in flight-ready condition for some time.
IV.
20 years ago one of the funniest TV shows to ever be put to film premiered when Arrested Development aired on Fox.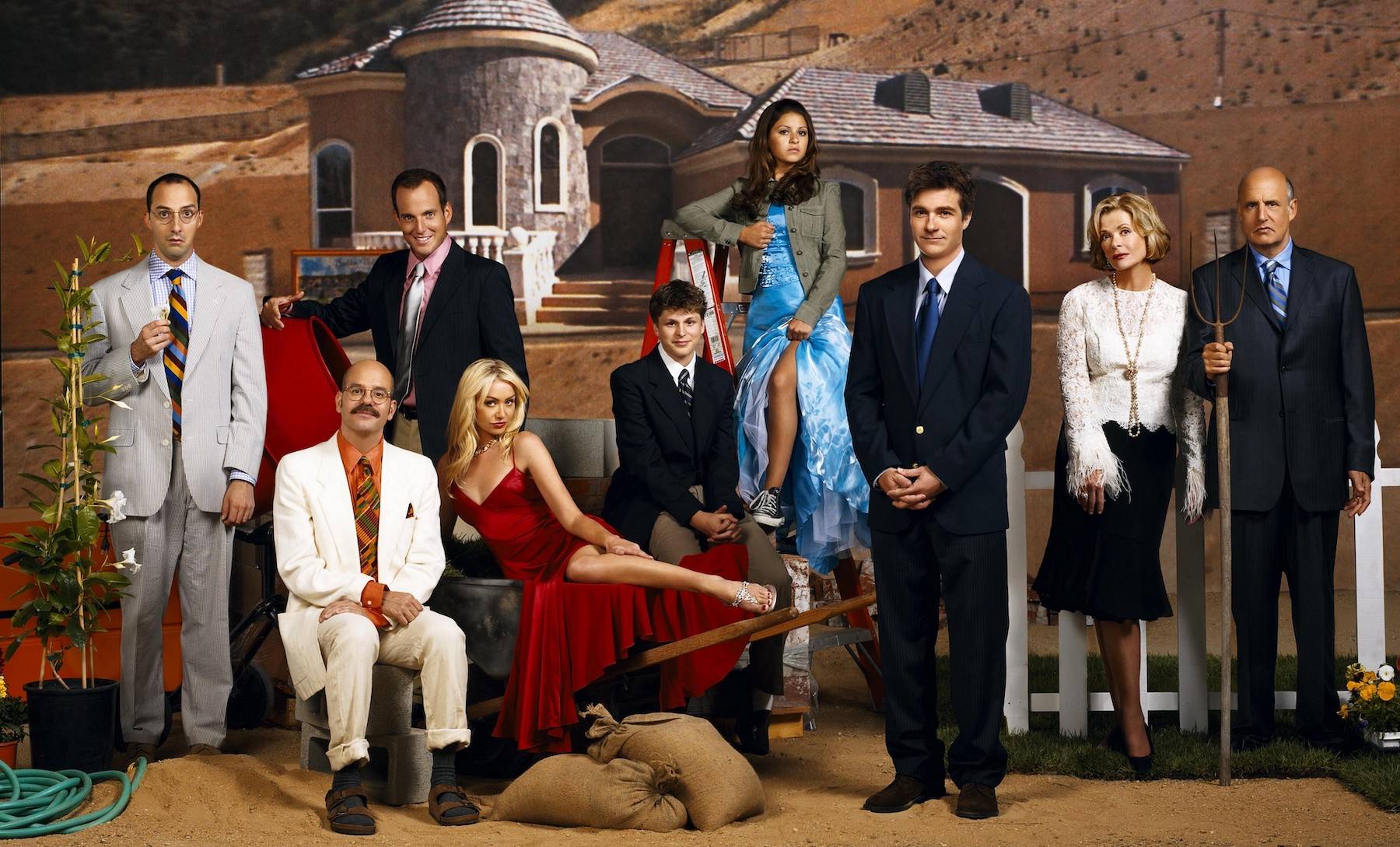 With an ensemble cast that featured Jason Bateman, Micheal Cera, Portia de Rossi, Will Arnett, David Cross, and Jessica Walter (among many others), the sitcom was an instant critical success that quickly developed a cult following.
Yet somehow the ratings never quite matched the show's quality, and it was canceled after just three seasons on Fox. Two more seasons were commissioned and developed for Netflix, but let's be honest, they never did recapture the magic of the original run.
V.
Today in 1978 Alice Cooper was the special guest on The Muppet Show. He offered any of the Muppets the chance at fame and fortune in exchange for their souls — Gonzo was into it but couldn't seem to find a pen, while Kermit was terrified.
Cooper also played "Welcome to My Nightmare" and "School's Out."
---
Get the day in nerd history plus news, articles, and rad giveaways directly in your inbox by subscribing to Classic Nerd. Human-powered, always free.