Reset Button
November 7th in nerd history: SANTA!!
Happy National Bittersweet Chocolate with Almonds Day! Not to be confused with Milk Chocolate with Almonds Day, nor Bittersweet Chocolate without Almonds Day. If you get it wrong, we will disown you for life.
This is The Reset Button from Classic Nerd, resetting your day.
November 7 in Nerd History
Here are five things that happened on November 7th at the intersection of nerd and pop culture.
I.
Birthdays of honor: Joni Mitchell (1943), Marie Curie (1867), James Cook (1728), Albert Camus (1913), Adam DeVine (1983), King Kong Bundy (1955).
II.
Holiday movies are a dime a dozen — but a holiday movie that becomes a holiday classic? That's rare, and extremely hard to do.
But 20 years ago today, Elf was released and instantly took its place among the greatest holiday movies ever made.
I remember heading into the theater back in 2003, blissfully unaware of what I was about to witness. I figured Will Ferrel in a movie would be funny enough. Sure, why not check it out? But what I got in return was by far Will Ferrel's funniest performance (it's science), and a Christmas tale that was both somehow inventive and yet familiar.
The film also proved that Jon Favreau could direct the hell out of a movie, pushing him towards a future that now involves a couple of little-known franchises like Marvel and Star Wars. It earned over $220 million at the worldwide box office, and I think I might have my first watch of the season tonight in order to celebrate the 20th anniversary.
III.
A young person today can watch Magic Johnson on TV or follow him on Twitter and truly have no idea about the absolute cultural pandemonium he caused on this day in 1991. That was the day an unexpected press conference was held during which Magic announced he had contracted HIV and would be retiring from the NBA.
Magic was still in the midst of his prime, even still getting voted into the All-Star Game that season, but the AIDs epidemic was still in full swing, and there was a very real fear that other players could inadvertently catch the disease from playing with or against Magic. At the time, a lot of people felt like this was nothing short of a death sentence.
In retrospect, Magic probably could have kept playing with no risk to others, and easily would have smashed several records — in fact, he kept training and actually got stronger. He attempted a couple of comebacks, with his last one at the age of 36 coming off the bench for the Lakers during the 1995-96 season. Over 32 games that season he averaged 14.6 points, 6.9 assists, and 5.7 rebounds. He retired permanently from that point on as one of the greatest to ever play the game.
IV.
Today in 1932, the first sci-fi radio show was broadcast with Buck Rogers in the 25th Century.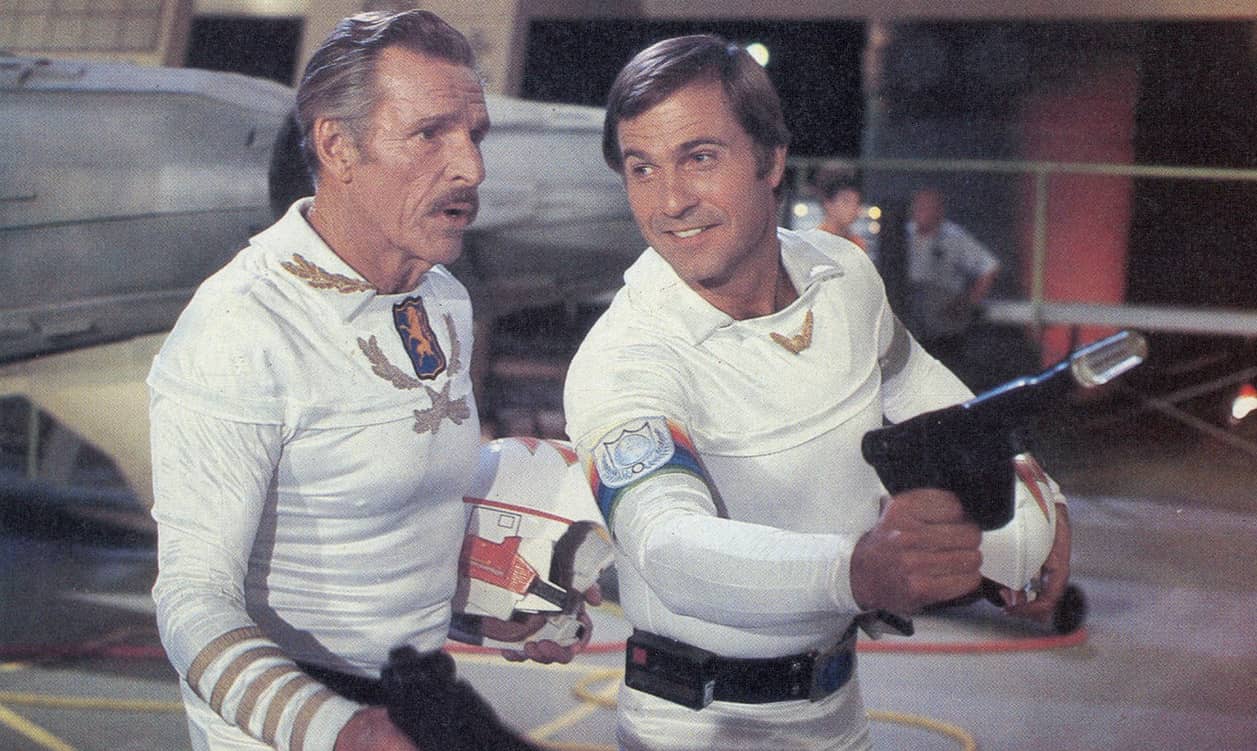 Beginning life as a syndicated comic strip published in newspapers, Buck and the concept of space exploration proved to be wildly popular. The move to radio, TV, and film seemed inevitable, but the radio show was what really propelled this character into popular culture.
It ran in some form until 1947.
V.
40 years ago today, in 1983, "All Night Long (All Night)" by Lionel Richie topped the charts, and will still get you up and dancing to this day.
---
Get the day in nerd history plus news, articles, and rad giveaways directly in your inbox by subscribing to Classic Nerd. Human-powered, always free.