Reset Button
October 31st in nerd history: You do NOT want to know what happened to Baby Jane, trust me.
Happy National Doorbell Day! Sure, it's also Halloween, but that's exactly why it's so important to commemorate this other important holiday. The nation's doorbells are about to put in exponentially more work in a single night than they do the rest of the year combined. It's their big moment — let's give them whatever they need to shine.
This is The Reset Button from Classic Nerd, resetting your day.
October 31 in Nerd History
Here are five things that happened on October 31st for those of us who believe in the Great Pumpkin.
I.
Birthdays of honor: John Candy (1953), Michael Landon (1936), Peter Jackson (1961), Vanilla Ice (1967), Rob Schneider (1963), John Keats (1795), Dan Rather (1931), Dale Evans (1912).
II.
Today in 1962, a movie that will give some of you chills just by reading the title was released — What Ever Happened to Baby Jane?
Bette Davis and Joan Crawford teamed up to play, respectively, "Baby Jane" Hudson and her sister, Blanche. The psychological thriller tells the tale of two sisters embroiled in jealousy and a cycle of abuse.
Baby Jane was once a child star, but as her fame fell and she turned to alcoholism, her sister became a famous Hollywood actress. But a mysterious car accident has left Blanche paralyzed from the waist down, and with only Baby Jane to watch over her, let's just say it's not a great situation inside that house.
The movie was a critical and box office success, receiving multiple Academy Award nominations and revitalizing the careers of both Davis and Crawford. Their purported feud in real life only added to the movie's mystique.
It's also creepy as hell.
Today in 1975, we all started getting our Scaramouche on when Queen released their monster hit single, "Bohemian Rhapsody."
The song topped the UK charts for nine weeks and peaked at no. 9 in the U.S. — of course, that was before it was featured in Wayne's World, after which it re-entered the charts and hit no. 2.
With no real chorus and clocking in at nearly six minutes long, it's kind of strange that this song has done so well in the pop charts. Freddie Mercury basically mashed three songs together to create it, and referred to it as a "mock opera." Any way the wind blows, I suppose.
IV.
In 1996, the very first Tomb Raider game was released — and of all platforms, it was first available for the doomed Sega Saturn, before also coming out for the PlayStation and PC.
The innovative 3D design and exploration-based gameplay made it commercially and critically successful and turned Lara Croft into one of the most recognizable characters in all of gaming. The first game proved to be so popular that the franchise went on to sell more than 95 million copies of games and has generated billions of dollars in revenue — and that's not even taking into account Angelina Jolie's contributions.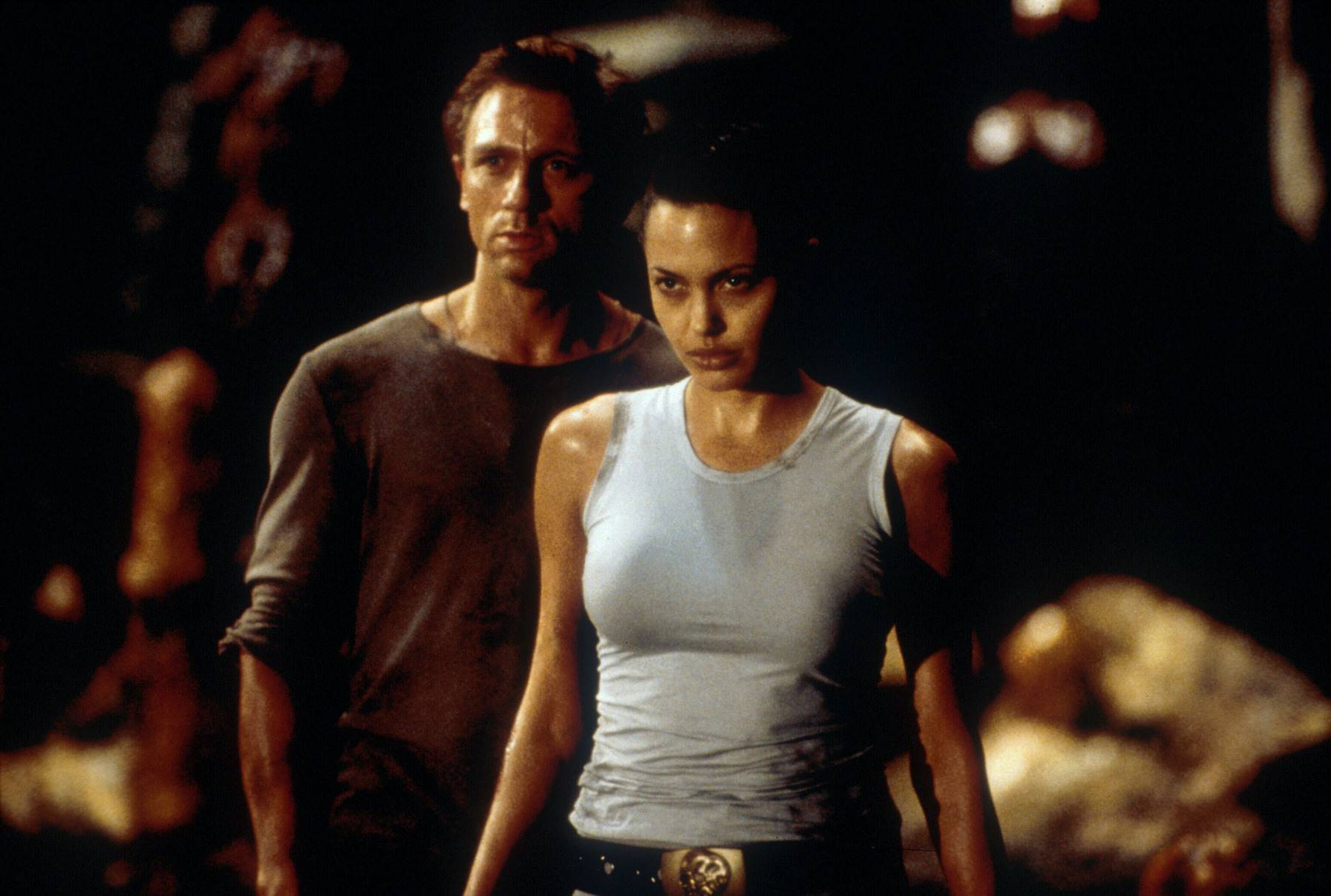 (Anyone notice a pre-bond Daniel Craig in that image?)
A remaster of the original game is scheduled to be released in early 2024.
V.
Today in 1989, the Grateful Dead fittingly issued their final studio album, Built to Last. The album reached number 27 on the Billboard charts.
Despite their massive popularity, the group only ever had one top 10 hit — "Touch of Grey" from In the Dark hit number 9.
---
Get the day in nerd history plus news, articles, and rad giveaways directly in your inbox by subscribing to Classic Nerd. Human-powered, always free.