Reset Button
November 3rd in nerd history: Happy birthday Dolph Lundgren!
Happy National Sandwich Day! I honestly don't care what form it takes — burgers, paninis, grilled, baked, market fresh, open, scooped, dipped, fried — get some stuff and put it in between some kind of bread and have yourself a damn meal.
This is The Reset Button from Classic Nerd, resetting your day.
November 3 in Nerd History
Here are five things that happened on November 3rd for those of us who got stuck in those tubes in the McDonald's playground.
I.
Birthdays of honor: Dolph Lundgren (1957), Adam Ant (1954), Dennis Miller (1953), Larry Holmes (1949).
II.
Today in 1990, a rapper finally saw their song hit no. 1 on the Billboard Hot 100 for the first time. The, uh, "interesting" part? That rapper was Vanilla Ice.
His debut single actually began life as a B-side for a cover of "Play That Funky Music" — but when a DJ decided to play the other side instead, it essentially went viral, ultimately certified as platinum and kicking off a cultural phenomenon.
Eventually, Queen would get credited for the bassline sample of "Under Pressure" used in the song, but not until after Ice had become a punching bag in popular culture. And you know what? I don't care if you groan today, we all loved that song when it came out.
Word to your mother.
III.
Today in 1976 the very first film adaptation of a Stephen King work hit theaters, and boy was it a doozy.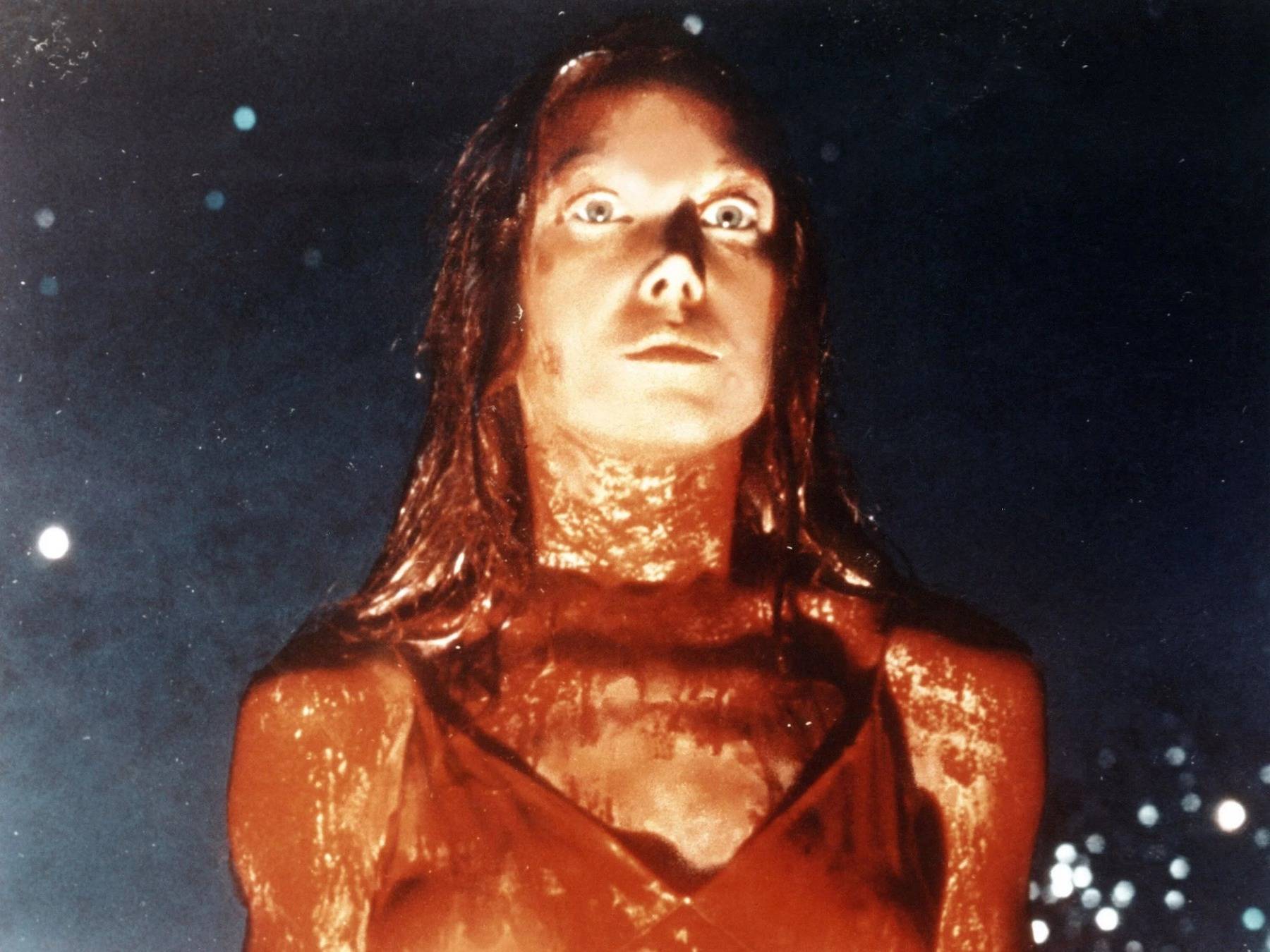 Yep, today Carrie was released in theaters.
Highly regarded as one of the greatest horror movies ever made, it earned over $33 million at the box office and received two Oscar nominations. Sissy Spacek, who played Carrie White, was catapulted into international stardom and would go on to an extremely successful acting career.
Directed by Brian De Palma, there are few scenes in film history as iconic as Carrie staring out over the audience of her soon-to-be victims, covered in blood.
King later said he sold the film rights for what was his first published novel for just $2,500.
IV.
Long before he worked for Fox News, most of you reading this will remember Geraldo Rivera from his daytime tabloid talk show that aired from 1987 to 1998 — simply titled, Geraldo.
Geraldo shot to fame in large part thanks to a 1986 special where he promised to unseal Al Capone's vaults on live TV. While no one knew at the time what they would find, it turned out 30 million people watched Rivera reveal ... nothing.
But today in 1988 one of the most infamous moments in talk show history took place, when Geraldo decided it'd be a swell idea to get a white supremacist and a Black activist on stage together. Before long a fight broke out, and audience members immediately joined in the fray.
(Content warning: Insane talk show fight)
At some point, a chair went into the air, striking Rivera and breaking his nose as he looked on in apparent surprise.
The episode would air a few weeks later, and even though everyone knew what would happen as it had already been reported on widely, ratings spiked. And it wouldn't be the last time this happened — Geraldo's nose was broken again when a fight broke out during a taping in 1995.
V.
In 1978, Diff'rent Strokes premiered on NBC (later moving to ABC).
Starring Gary Coleman and Todd Bridges, the sitcom followed two kids from Harlem who get taken in by a wealthy businessman on Park Avenue.
Running for 8 seasons and 189 episodes, it also featured one of the best TV theme songs ever written — with one Alan Thicke on vocals.
---
Get the day in nerd history plus news, articles, and rad giveaways directly in your inbox by subscribing to Classic Nerd. Human-powered, always free.