Music
Terry Hall's best songs with The Specials
I'm getting to that age where if I hear certain musicians on the radio often enough I start to wonder if it's because they died and those are the tributes.
But there are some whose passings still seem to come out of nowhere and punch me right in the gut. David Bowie. Adam Schlesinger. Dolores O'Riordan.
And now, sadly, we add Terry Hall, the incomparable frontman for The Specials, to that list.
While no spring chicken, at 63 Terry still had plenty to give. I saw him with The Specials just a few years ago, and he commanded the stage — and the crowd — with ease. Also, if you were wondering if you can mosh to "A Message to You Rudy", the answer is apparently yes.
I don't think I appreciated how present The Specials — aka The Special AKA, aka Very 'Special' Guests, aka all the other things — were in my younger days, until now. So in honor of Terry Hall, I'm remembering the best Specials songs where his ultra-British, deadpan vocals really shine through.
In terms of criteria, these are based solely on my emotional reaction at this moment, which is how science works. Add yours in the comments, too.
5. Nite Klub
The first sign that this isn't your typical nightclub? It's spelled with a K.
I always appreciate little skits and contextual sounds on albums, and Nite Klub delivers on both fronts. Terry has co-writing credits on this one, and the classic start-out-slow-but-then-go-fast formula works magic.
Terry's sarcasm, tone, and joy equally shine through. I'm losing breath just thinking about skanking to this.
4. Ghost Town
Terry Hall's voice can be kind of haunting, as can be the way he just kind of grooves on stage but doesn't really move much yet stares at the crowd like they're not trying hard enough.  I mean seriously, the entire band will be dancing their asses off and jumping over his head, and he's just standing there, yet still rocks hard as hell.
But in "Ghost Town", Terry gets to explore those higher registers in a genuinely creepy but also extremely groovy (and sort of circus-like) way.
His voice sounds like it's always on the verge of breaking, and that blue-collar British accent is as thick as ever. This song, like so many of The Specials', seemingly has no right to be as good as it is — yet here we are. And that's in large part thanks to Terry Hall's contribution.
3. Gangsters
Technically originally a song by The Special AKA, this is still clearly well within Specials canon. Terry leads the band but he also works alongside them to create yet another haunting ska groove that no one else could — or ever will — hope to replicate.
Honestly, I don't think I knew the lyrics to this song until I just now looked them up. It doesn't matter. Terry Hall could sing anything to this melody and I will gladly listen.
2. (Dawning of A) New Era
It almost sounds like Terry just started shouting into one of those old tape recorders on this song. You know, the ones where you had to hit record and play at the same time and it just recorded the room with whatever cheap mic it had onboard.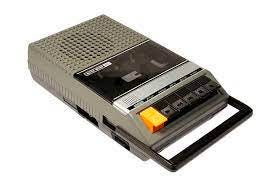 You also get a bit of the punk + ska crossover that The Specials were so good at in their glory days, without ever really trying to be. Lace up those Doc Martens boys. Damn, he was so good at this.
1. Enjoy Yourself
"Hello, I'm Terry and I'm going to enjoy myself first."
Listen to Mr. Hall's advice in this one, even if, like me, you're not so young anymore. This might be the most sing-alongy Specials song, and even though this is actually an oft-covered tune originally released in 1949, this is 100% Terry Hall's song.
This is Terry at his most alive, his most authentic, and the song I probably put on mixtapes the most times.
If there's a better way to honor Terry Hall's contribution to music than listening to and singing along with this track, I can't think of it.