Nintendo
Every game you can play on Nintendo Switch classic consoles
Updated 5/5/2023
I get it — there are emulators, handhelds, and all kinds of other ways you can play classic console games these days.
But they can be buggy and unpredictable. Nintendo made a really savvy move, at least for consumers like me, when they essentially built their own emulators and started releasing classic games that you can play right on your own damn Nintendo Switch.
All you need is a Nintendo Switch Online membership, and ideally the expansion pack add-on.
Using the Switch's built-in apps, instead of third-party emulators, makes things a lot more stable, requires no technical knowledge, and allows you to take advantage of bonus features like being able to save and rewind your game — critical for those insanely hard games we couldn't beat as kids.
Here are all the classic consoles and classic games you can play on Nintendo Switch right now. We'll update this list as new games come out.
NES
ADVENTURES OF LOLO
Balloon Fight™
Baseball
Blaster Master
City Connection
Clu Clu Land™
Crystalis
DAIVA STORY 6 IMPERIAL OF NIRSARTIA
DIG DUG II™
Donkey Kong
Donkey Kong 3
Donkey Kong Jr.™
Double Dragon
Double Dragon II: The Revenge
Dr. Mario™
EarthBound™ Beginnings
Eliminator Boat Duel
Excitebike™
Fire 'n Ice
Ghosts'n Goblins™
Gradius
Ice Climber™
Ice Hockey
JOURNEY TO SILIUS
Kid Icarus
Kirby's Adventure
Kung-Fu Heroes
MAPPY-LAND
Mario Bros.™
Metroid
Mighty Bomb Jack
NES™ Open Tournament Golf
Nightshade
Ninja Gaiden
Ninja JaJaMaru-kun
Pinball
Pro Wrestling
Punch-Out!!™ Featuring Mr. Dream
River City Ransom
Rygar
S.C.A.T.: Special Cybernetic Attack Team
Shadow of the Ninja
Soccer
Solomon's Key
Star Soldier
StarTropics™
Super Dodge Ball
Super Mario Bros.
Super Mario Bros.: The Lost Levels
Super Mario Bros 2
Super Mario Bros. 3
Tecmo Bowl
Tennis
The Immortal
The Legend of Zelda
TwinBee
Vice: Project Doom
Volleyball
VS. Excitebike™
Wario's Woods™
Wrecking Crew
XEVIOUS
Yoshi™
Zelda II: The Adventure of Link
SNES
Bombuzal
Breath Of Fire
Breath of Fire II
BRAWL BROTHERS
Caveman Ninja (also known as Joe & Mac)
Claymates
Congo's Caper
Demon's Crest
Donkey Kong Country
Donkey Kong Country 2: Diddy's Kong-Quest
Donkey Kong Country 3: Dixie Kong's Double Trouble!
DOOMSDAY WARRIOR
EarthBound™
Earthworm Jim™ 2
Fighter's History
F-ZERO™
Jelly Boy
Joe & Mac 2: Lost in the Tropics
Kirby Super Star™
Kirby's Avalanche™
Kirby's Dream Course™
Kirby's Dream Land™ 3
Magical Drop2
Mario's Super Picross
Natsume Championship Wrestling
Operation Logic Bomb
Panel de Pon
Pilotwings™
Pop'n TwinBee
Prehistorik Man
Psycho Dream
Rival Turf!
SIDE POCKET
Smash Tennis™
Spanky's™ Quest
Star Fox™
Star Fox™ 2
Stunt Race FX™
Super Baseball Simulator 1,000
SUPER E.D.F. EARTH DEFENSE FORCE
Super Ghouls'n Ghosts™
Super Punch-Out!!™
Super Puyo Puyo 2
Super Mario All-Stars
Super Mario Kart™
Super Mario World™
Super Mario World™ 2: Yoshi's Island
Super Metroid™
Super Soccer
Super Tennis
Super Valis IV
The Ignition Factor
The Legend of Zelda™: A Link to the Past
The Peace Keepers
Tuff E Nuff
Wild Guns
Nintendo 64
Banjo Kazooie™
Dr. Mario 64
F-Zero X
GoldenEye 007
Kirby 64™: The Crystal Shards
Mario Golf
Mario Kart 64
Mario Party™
Mario Party™ 2
Mario Tennis
Paper Mario
Pilotwings™ 64
Pokémon™ Puzzle League
Pokémon Snap™
Sin & Punishment
Star Fox 64
Super Mario 64
The Legend of Zelda™: Majora's Mask™
The Legend of Zelda™: Ocarina of Time™
Wave Race™ 64
WIN BACK: COVERT OPERATIONS
Yoshi's Story
Game Boy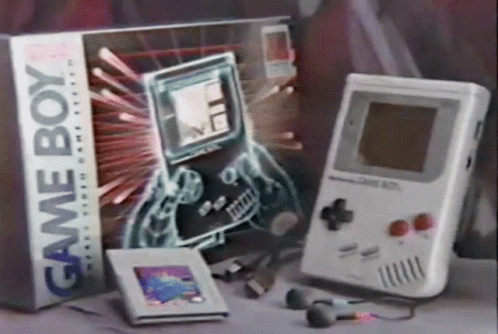 Alone in the Dark: The New Nightmare
BurgerTime Deluxe
Game & Watch™ Gallery 3
GARGOYLE'S QUEST
Kirby's Dream Land™
Kirby's Dream Land™ 2
Metroid™ II - Return of Samus™
Super Mario Land™ 2 - 6 Golden Coins™
Tetris
The Legend of Zelda™: Link's Awakening DX™
Wario Land™ 3
Game Boy Advance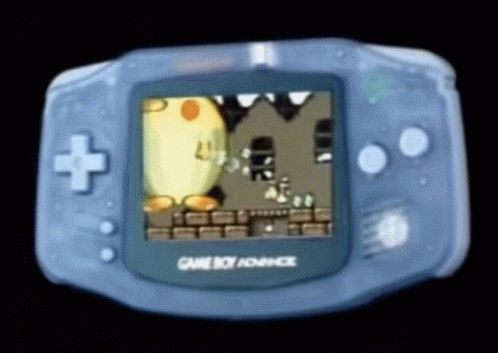 Kuru Kuru Kururin™
Mario & Luigi™: Superstar Saga
Mario Kart™: Super Circuit™
Metroid™ Fusion
Super Mario™ Advance 4: Super Mario Bros.™ 3
The Legend of Zelda™: The Minish Cap
WarioWare™, Inc.: Mega Microgame$
Sega Genesis
Alien Soldier
Alien Storm
ALISIA DRAGOON
Altered Beast
Beyond Oasis
Castlevania: BLOODLINES
Columns
Comix Zone
Contra: Hard Corps
Dr. Robotnik's Mean Bean Machine
Dynamite Headdy
Earthworm Jim
Ecco the Dolphin
Golden Axe
Golden Axe II
Gunstar Heroes
Light Crusader
MEGA MAN: THE WILY WARS
M.U.S.H.A.
Phantasy Star IV
Ristar
Shining Force
Shining Force II
Shinobi III: Return of the Ninja Master
Sonic The Hedgehog 2
Sonic The Hedgehog Spinball
Space Harrier II
Streets of Rage 2
STRIDER
Super Fantasy Zone
Sword of Vermillon
Target Earth
Thunder Force II
ToeJam & Earl
Virtua Fighter 2
Zero Wing
I mean, this is an insane value if you really think about it. Now to get to playing each and every single one of these...