Reset Button
November 1st in nerd history: Is it Christmas yet?
Happy National Deep Fried Clams Day! Following that sugar hangover from Halloween, the best thing you can do for your body, I assume, is to get your hands on some fresh clams, shuck 'em, batter 'em, and fry 'em.
This is The Reset Button from Classic Nerd, resetting your day.
November 1 in Nerd History
Here are five things that happened on November 1st at the intersection of nerd and pop culture.
I.
Birthdays of honor: Anthony Kiedis (1962), Tim Cook (1960), Jenny McCarthy (1972), Lyle Lovett (1957), Toni Collette (1972), Bobby Heenan (1944), Sophie B. Hawkins (1964).
II.
Today in 1985, some music got even cooler when the Recording Industry Association of America (RIAA) agreed to put parental advisory labels on music with explicit or vulgar lyrics.
Following a highly publicized Senate hearing that included the likes of John Denver, Dee Snider, and Frank Zappa (imagine that collab album), the RIAA decided to voluntarily agree to some of the guidelines proposed by parent groups, spawning the now infamous warning label — which did absolutely nothing to hurt sales, and maybe even helped in some cases.
But one of my favorite things that came out of this whole thing was the so-called Filthy Fifteen, a list of 15 songs the parent groups found the most offensive. These included "Darling Nikki" by Prince as the worst offender, "Eat Me Alive" by Judas Priest, "We're Not Gonna Take It" by Twisted Sister, and "She Bop" by Cyndi Lauper.
III.
In 1982, audiences were treated to an '80s delight when M*A*S*H aired its Halloween episode for Season 11 (yep, a day late — the '80s!).
Dubbed "Trick or Treatment", the episode follows the hijinks of a visiting platoon — whose members just so happen to include George Wendt and Andrew Dice Clay. The fact those two were ever in a room together, let alone guest stars on one of the biggest sitcoms ever, really just makes me happy.
One of the most memorable moments comes when Wendt's character is dared to put a pool ball in his mouth — but when he succeeds, he can't get it out.
According to an interview, the ball was actually made of rubber, allowing George to nudge it in there. And yes, I fully expect this to become the next viral TikTok challenge.
IV.
What we have here is a failure to communicate.
If that sentence at all sounds familiar to you (and it probably does), you have Cool Hand Luke to thank, which was released today in 1967.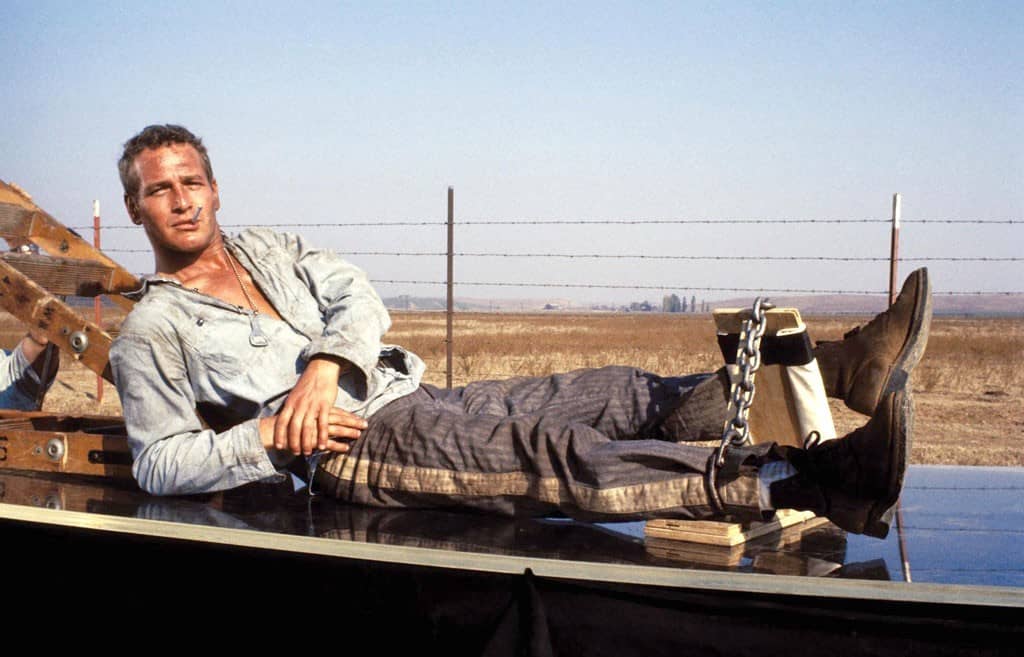 Cementing Paul Newman as one of the greatest actors of his era, the prison drama was a commercial and critical success, with multiple Oscar nominations and induction into the Library of Congress' National Film Registry.
That famous line was said by Strother Martin, who played the prison warden known as The Captain.
V.
The number one song 55 years ago today (1968) was "Hey Jude" by The Beatles. Perhaps you've heard of it.
---
Get the day in nerd history plus news, articles, and rad giveaways directly in your inbox by subscribing to Classic Nerd. Human-powered, always free.